Cycling on the Old Railways
by Liz Hearn
Did you think the only way you could travel on a railway was by train? Think again! Today, hundreds of miles of old railway corridors have been converted into cycling routes.
The wonderful thing about cycling old railways is that they are virtually flat and green, offer safe and traffic free cycling, and run through some of England's most spectacular countryside. When industry moves out nature quickly moves in and the green corridors of embankments and cuttings are a visual treat to cycle through.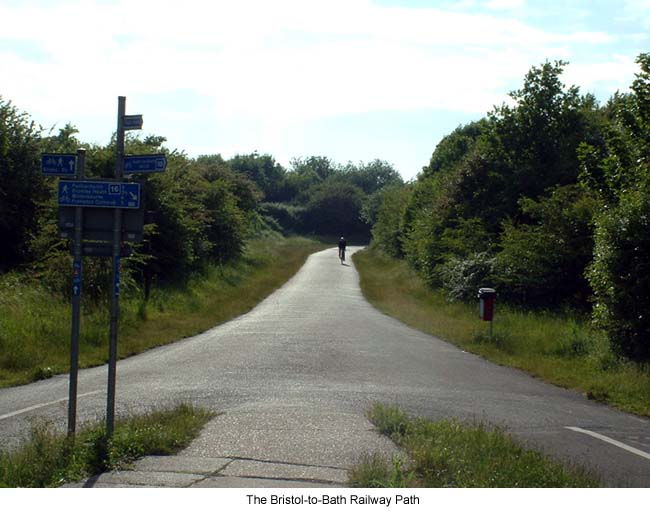 Trains don't like steep gradients, so old railway cycle tracks are great for the novice cyclist, or for the expert cyclist who wants a clean run at a good distance. The old lines are traffic-free, apart from other cyclists and pedestrians. Occasionally, where the routes are also bridleways, you share the trail with horses. Road crossings are often the old railway bridges, but where old bridges were removed instead of repaired, crossings are fenced to give cyclists safe warning.
These routes pass through some of the best of British countryside. You get great views at a speed that enables you to creep up on wildlife and stop to enjoy the wild flowers in the hedgerows. The Wirral Way gives views of the River Dee salt marsh estuary to North Wales, across some of the country's best seabird watching. The Camel Trail delights the eyes with the River Camel tidal estuary and riverbanks. The views across these estuaries change with the tide. The Peak District moors and rich Derbyshire farm land can be explored from the Tissington Trail, and The Bristol to Bath Railway path has four river crossings and views across the Somerset farmland.
The Bristol to Bath Railway Path has also been reclaimed by steam rail enthusiasts, and part of the route is shared with three miles of track that carries visitors on refurbished steam trains departing from Bitton station. The Camel Trail links to the Bodmin and Wenford Steam Railway at Bodmin. You can discover interesting old railway features along the way. Find old platforms and stations, signal boxes, cuttings through native rocks, bridges under roads, bridges over rivers, and pass through the old tunnels.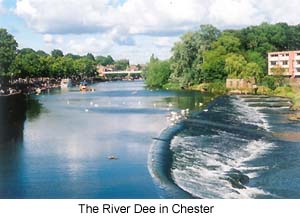 If you are asking yourself how all these wonderful old railway tracks came to be built and then abandoned, the answer is in one word: Beeching. Dr Richard Beeching was asked by the government to look at the state of the railways. His objective was to ensure that the railways network provided an appropriate public service for the changing times and, more importantly, that it reduced its cost. The recommendations from the Beeching report meant the closure of smaller, unprofitable lines to allow the remaining system to deliver people and goods to their destinations and a profit to the government coffers. At the time the railways were entirely nationalised, but had been built by separate private companies so there was duplication in some places. No coherent overview had ever been made before.
In the years following the original report railways were closed, lines lifted and land sold off to start to offset the massive losses the railways had incurred in the previous years. Station buildings were sold off and were frequently converted to housing. Abandoned lines became derelict. In some instances local councils or groups of volunteers acquired the land and created the parks, cycle tracks and bridleways we enjoy today.
Cycle Hire
The price of cycle hire depends upon your location and how long you want to hire. If you are planning a large group to cycle, call ahead to order the bikes to ensure they are available. Arriving early in the day during the peak season of July and August is also recommended -- particularly the popular August Bank holiday weekend (the last weekend in August).
Bike hire usually includes providing you with a cycle helmet, a puncture repair kit, air pump and a cycle lock. You are often required to leave a returnable deposit for the bikes and the registration number of your car in the car park.
Cycle hire outfits sometimes do tandems, which is great if you have a weaker cyclist in your group. There is quite a skill in riding them and a few practise runs around the hire centre will tell you if you are suited before you take it out. Children's cycles are also available in a number of sizes. Some cycle hire places do the tag-along type cycles for younger children. These have a rear wheel and a pedal so children can join in the ride. The front of their bike is attached to the back of your adult bike, so you help them with steering and balance. For very small children, some hire centres offer adult bikes with a child's seat attached over the rear wheel. The deluxe version is a seat in a two wheel trailer unit that can be pulled behind the adult cycle. The seat has a harness to keep the small child in the trailer and has a hood and front clear plastic screen. Children's cycle helmets are also usually available.
The cycle hire company will adjust seat height and check the air in the tyres for you before you set off to make for a most comfortable cycling experience.
It is easy to manage 7 miles per hour on average. This makes a 14-mile trail which will get you there and back in four hours. This does not include the inevitable stops to enjoy the diversions, which can extend your trip to an entire day! There are places to buy food, snacks and drink en route for each of these trails but you cannot beat sitting in a leafy track side glade or old abandoned station with a homemade picnic.
The only potential downside to this cycling activity is the changeability of British weather. An American visitor recently said of British weather that, 'If you don't like the weather you have right now, wait 30 minutes and you'll have something different.' You have three weather issues to think about when planning a day's cycle. The first is hot weather. Cycling can be thirsty work in the heat. If it looks like a scorcher,take a couple of litres of water in your backpack. Drink a little and often, and refill at any opportunity. Second, if the weather looks like rain, wear light-weight waterproofs and avoid wearing jeans -- once they get wet they stay wet for a long time. Plan ahead and have dry clothes in your vehicle when you return. If it looks like rain, it probably will rain, so expect to get wet and enjoy the cycle anyway. The third weather issue is wind. If you're up against rain and wind, it might be better to give up and find a nice teashop instead. Even without the rain, wind is discouraging to cycle in. It's difficult to balance with a side wind buffeting you, and a head wind is no fun at all. Otherwise, you cannot stop the weather, so don't let the weather stop you from having a great day cycling.
Here are four of the best cycle routes in the country:
The Camel Trail
Route: Bodmin to Padstow, via Wadebridge in Cornwall
Length: 17 miles
The route has two distinct characteristics, which change at Wadebridge. Bodmin to Wadebridge is a steeper route through woodland and farmland. At Wadebridge the River Camel opens out into a tidal sea estuary with mud banks and sea grasses. It is a haven for sea birds and fabulous birdwatching. The scene changes with the tide so the return journey is a different treat.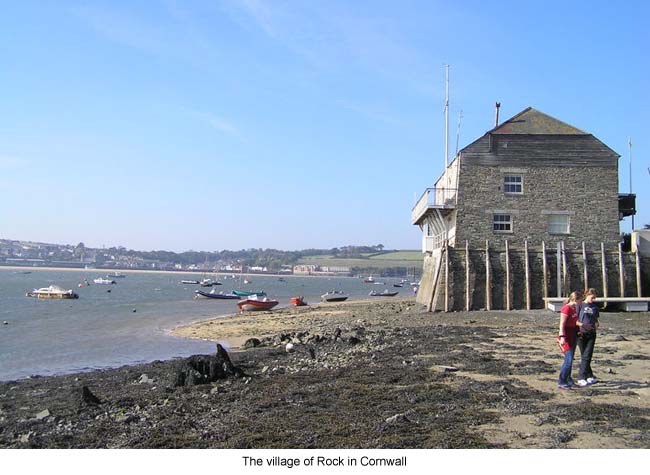 You cannot visit Cornwall without eating a pasty, a meat and potato filled pastry pocket. A 'cream tea' is more refined but just as calorific. The cup of tea is joined by scones with strawberry jam and the thickest, creamiest clotted cream placed on top.
Detours and Diversions:
Bodmin and Wenford Steam Railway
Wadebridge town
Padstow fishing village and harbour with art galleries and famous fish restaurant.
Ferry across the River Camel to village of Rock and coastline
Cornish Pasties and cream teas are 'must try' local food from Cornwall.
Websites:
Camel Trail Code

Cycling in Cornwall

Destination Cornwall

Cycle Cornwall
Cycle Hire:
Bridge Cycle Hire: Wadebridge (01208) 814545

Padstow Cycle Hire: (01841) 533533

Southwest Cycle Tours: (07946) 832541

http://www.southwestcycletours.co.uk/index.html
This site also has loads of links to other cycling information and hire sites.
Tissington Trail
Route: Ashbourne to Parsley Hay, Derbyshire.
Length: 13 miles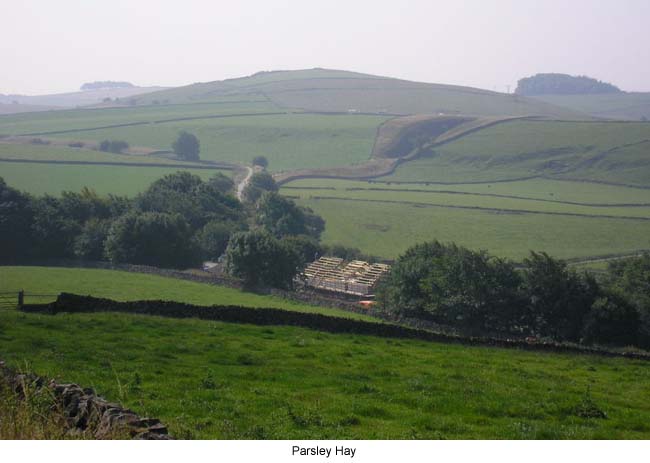 The journey from Ashborne to Parsley Hay takes you from lush green valleys to heather moorland tops. The climb is gentle, which makes the outward journey from Ashbourne a little slower and the return trip a very gentle downhill breeze. The Trail takes its name from the village of Tissington, a few miles from Ashbourne. The village is best known for its tradition of well dressing. The springs of water that come up in the village are thought to have provided the clean water that saved the village from Plague. The Church adopted the tradition of decorating the wells with flowers each week approaching Asscension Sunday, usually in May.
Tissington Manor is occasionally open to the public and boasts a fine tea house in the old stable block. The detour for cheese takes you a mile or two from the track at Hartington down quite a steep hill, but the Stilton cheese is worth the climb back up again.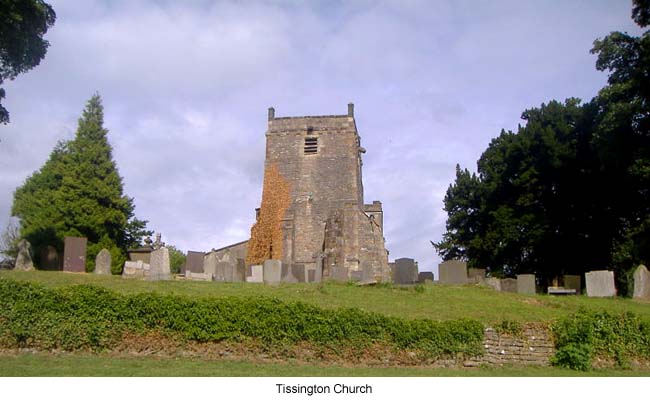 Detours and Diversions:
Ashbourne Tunnel -- with steam train sound effects.
Tissington Village -- including an annual Well Dressing festival and Tissington Manor
Signal Box at Hartington
The Olde Cheese shop and factoryΡ Fabulous Stilton cheese is worth the detour to Hartington Village.
Websites:
Derby Evening Telegraph Newspaper

Peak District National Park

Visit Derbyshire Tourist Board

The Olde Cheese Shop
Cycle Hire:

Ashbourne: (01335) 343156

Mapleton Lane, Ashbourne

Parsley Hay: (01298 84493)

At the junction of the High Peak and Tissington Trails, off the A515 Ashbourne to Buxton road.

Derwent: (01433 651261)

Off the A57, at Fairholmes Car Park, in the Derwent Valley.
Bristol to Bath Railway Path
Route: Bristol to Bath, Somerset.
Length: 15 miles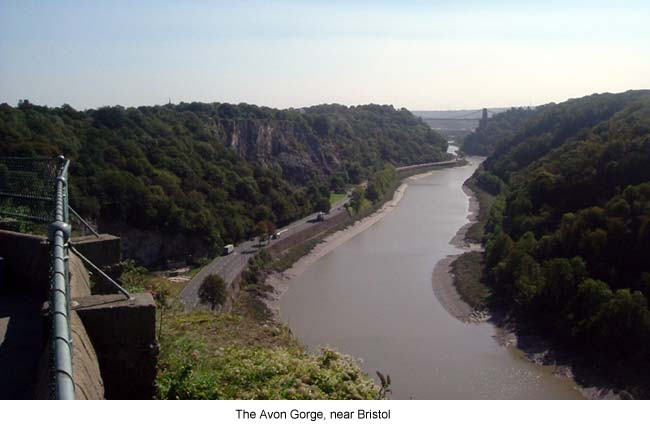 The cycle ride between Bristol and Bath is wonderfully flat and a dream to cycle. You'll travel through the outlying countryside and down green lanes virtually to the city centres. Sharing three miles of the trackside with a steam train is part of excitement. Bitton station is the centre of the steam enthusiasts' dream. They started laying track just two years after the Beeching closure. The railway yard is full of old engine and carriage parts, like rusting red dinosaurs waiting to be brought back to life. Four bridges carry you across the River Avon into Bath. A detour at the steam rail station of Avon Riverside takes you to the river, where you can take a ride on the boats.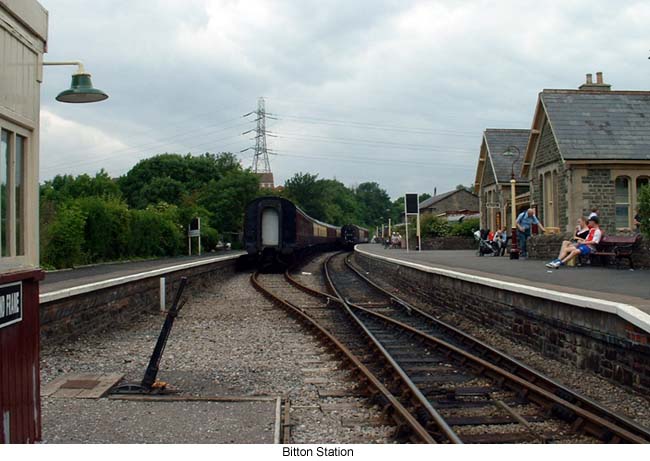 Detours and Diversions:
Cities of Bath and Bristol
Avon Valley Railway -- steam railway at Bitton.
Tunnel at Staple Hill
Maggotsfield Junction -- a station with a ghost train story to tell.
Roman style water fountain feature for the thirsty cyclist.
Wildlife centre at Willsbridge Mill -- outside Bitton
Websites:

Bristol-to-Bath Railway Path

The Bath - Bristol Cycle Path

http://www.paulspages.co.uk/bbcycle/bbcycleclassic.shtml
A virtual tour of the cycle path showing the map, a commentary and photographs of the route.



Avon Valley Railway
Cycle Hire:
Bristol, Warmley: Webbs of Warmley (01179) 673676
The Wirral Way
Route: West Kirby to Hooton on the Wirral, Merseyside.
Length: 12 miles
West Kirby's location on the north west corner of the Wirral peninsular with sandy beaches and winds straight from the Irish sea have made it a perfect place for windsurfer, kite surfers and golfers. The Royal Liverpool Golf Course at Hoylake, which recently hosted the British Open competition, is but a stone's throw away. The Wirral Way takes you the length of the peninsular through its rural pastures, now mostly green belt protected from residential development.
Thurstaston village has Viking roots and hosts a nature reserve and visitor centre, as well as being the bike hire start point. The bird life at home in the estuary makes the Dee salt marsh a honey pot for birdwatchers. At Heswall take Banks Road back to the shore to enjoy a drink and a bite to eat right on the edge of the estuary at 'Sheldrakes,' named after the ducks that live on the muddy river banks. The Parkgate river front has Roman roots, as it once had water up to the sandstone quayside. The promenade is a place to walk and try the ice cream at Nicholls. Hadlow Road station in the village of Willaston has a well preserved station house and platforms. The waiting room and ticket office are displayed as they might have been when the station opened.
Detours and Diversions:
West Kirby Marine Lake
Thurstaston Nature Reserve and Visitor Centre
Thurstaston Village Church
Heswall shore and Sheldrakes Bar and Restaurant -- great views and great food.
Parkgate waterfront -- Nicholl's famous Ice Cream shop
Hadlow Road preserved Railway Station.
Websites:

Wirral Country Park

Cheshire Tourism Board - Wirral Country Park

Dee Estuary

Visit Wirral
Cycle Hire:

Thurstaston: (0151 608 1505)

Wirral Country Park, car park, Station Road, Thurstaston.
This is a new business venture and telephoning in advance of your visit is strongly recommended.
Pick up a route map at the Visitors Centre at Thurstaston, Wirral Country Park. The map is particularly helpful getting through Heswall and Neston, where the Wirral Way makes small detours around houses. It will also help you find those detours for that famous ice cream.
Related Articles:
Get On Yer Bike! by Dawn Copeman

http://www.timetravel-britain.com/articles/travel/bike.shtml
More information on biking in Britain, including an extensive list of helpful websites.
---
Liz Hearn is a British freelance writer from the Wirral. She writes children's articles and travel articles. Her articles have been published in Transitions Abroad and Highlights for Children. She lives overseas with her husband and small daughter and currently lives in Beijing, China. She has volunteered for the National Trust for 15 years as a volunteer leader of Working Holidays and has learned a new respect for the British rural landscape through active participation in its conservation.
---
Article © 2007 Liz Hearn Photos courtesy of Wikipedia.org