Conservation Holidays in the UK
by Tracy Kramer
Visitors to the UK who want to depart from the well beaten tourist track and explore the country from an insider perspective may find a conservation holiday the ideal way to do this. These trips enable you not only to tread lightly during your visit, but to leave something good behind when you depart.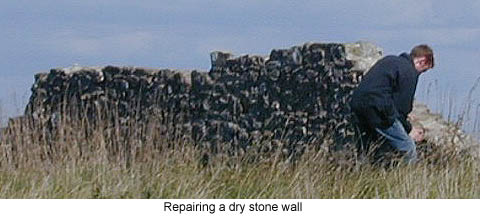 A number of organizations run conservation breaks open to people from outside the UK. Most, but not all, require that non-UK participants be 18 or over; other than that, the only requirements are a reasonable level of physical fitness and enthusiasm for hands-on work. The projects vary in length from a few days to several weeks, take place in locations all over the country, and may involve anything from building walls to restoring ancient monuments. They provide an excellent way to immerse yourself in the British countryside, culture, and history, and to make new friends. You will work as a member of a team and develop new skills (some quite unique). There is always plenty of free time, too, giving you a chance to enjoy a pint in the pub with the locals or to simply discover what the country has to offer away from the tourist hotspots.
British Trust for Conservation Volunteers
The British Trust for Conservation Volunteers (BTCV) has run practical conservation projects for over 40 years. BTCV offers a vast variety of conservation holidays, which can be booked by individual participants or by groups. Total group sizes for holidays are between four and 12 people. Accommodation varies but is usually fairly basic, and everyone joins in on the cooking and cleaning. The trips last from between two and 28 days and the work is full-time but with plenty of breaks and free time. The costs range from £40 to £250 depending on duration and type of accommodation.
BTCV conservation holidays provide many options and the chance to develop a variety of skills. Learning traditional skills such as drystone walling and hedge laying will put you in touch with the rural heritage of the country. Sand dune maintenance or wildlife surveying would suit anyone interested in conservation work and ecology. Or, you might help to maintain a heritage trail running past ancient abandoned lead mines or restore boat sheds at a 300-year-old slate quarry.
National Trust
The National Trust is a charity dedicated to protecting the coasts, countryside, and historic buildings of England, Wales, and Northern Ireland. The Working Holidays they offer last from two to seven days and come in a wide range of categories, with prices starting at £32. Rates include accommodation (in a Trust "basecamp," usually an interesting property itself) and food, which everyone takes a turn to cook (except for Premium Holidays, which are catered). The several types of working holiday available cater to different interests and age groups. Your work could include repairing footpaths, clearing vegetation, building walls, or contributing to the conservation of archaeological sites or to the management of wildlife habitats. The site could be remote or nestled within green spaces in an urban area.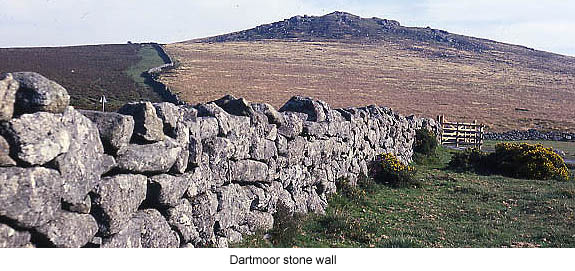 Those hoping to visit Scotland may be interested in the Thistle Camps run by the National Trust for Scotland (NTS). Lasting from one to three weeks, the camps involve work on projects similar to those described above. Those with an interest in archaeology will be particularly drawn to those projects that give participants the chance to work alongside professional archaeologists to assist with excavation and survey work.
Both the NTS and the National Trust own many properties that are preserved as part of the country's heritage. Volunteers on NTS Thistle Camps and National Trust working holidays receive free entry to all National Trust and NTS properties for a year -- a useful perk if you plan to continue travelling in the UK after the end of your project.
Waterway Recovery Group
The Waterway Recovery Group (WRG) welcomes volunteers from overseas to join their canal camps. The work involves restoration of Britain's canals, many of which have fallen into complete disrepair. Most of the camps cost £42 per week, which covers room and board. You can sign up for no more than two weeks at a time, and the WRG actually cautions against rushing to book the full two weeks, as they say participants often find the first week more exhausting than they expected. Exhausting it may be, but where else do you get the opportunity to "scrub bash" (clear vegetation), demolish old brickwork, operate an excavator or dump truck, or do some construction? No prior experience required!
Cathedral Camps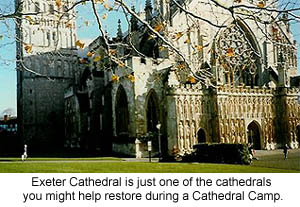 Cathedrals form an important part of Britain's architectural heritage and attract visitors from both within and outside the country. Cathedral Camps give participants between the ages of 16 and 25 the chance not just to visit but to work on a cathedral, contributing to a variety of preservation projects. You could find yourself cleaning stained glass windows or working alongside conservation experts to remove centuries of dirt from sculptures. Groups consist of 10 to 20 people and accommodation depends on the cathedral (do be prepared for some "in-door camping"!). Cathedral Camps only take place in summer. The cost is £125 and you will need a reference to accompany your application form.
Planning Ahead
No matter which type of conservation holiday appeals to you, there are some things to keep in mind. Remember that despite many of the projects calling themselves working holidays, you need to enter the country as a visitor. If you are planning to travel with friends, be aware that some of these programs limit the number of people that can book together. Cathedral Camps, for instance, limits this to two people, while the Waterway Recovery Group accepts no more than three together, citing damage to the social life of the team when larger groups of friends join the camps together.
Some conservation holidays will have special requirements as to what to bring, but for most it is worth remembering a few particular items. Sturdy shoes or boots, possibly waterproof boots ("wellies") and a waterproof and/or warm coat are useful, depending on season and location; remember that rain is always a possibility. You may need a sleeping bag if beds aren't featured in the accommodation provided.
Finally, you will undoubtedly find a notebook and pen useful for keeping a journal of your experiences and for exchanging contact details with the new friends you are bound to have made.
Related Articles:
Holidays that Restore You -- and the Past, by Louise Simmons

Spend Your Holiday "Mending Fences"!, by Liz Hearn

Conserve Your Cash and Preserve the Past: English Heritage and the National Trust, by Dawn Copeman
More Information:
British Trust for Conservation Volunteers
Sedum House,
Mallard Way,
Potteric Carr,
Doncaster,
South Yorkshire DN4 8DB
Tel: +44 (0) 1302 388888
Fax: +44 (0) 1302 311531
Email: information@btcv.org.uk
http://shop.btcv.org.uk/shop/level1/8/level

The National Trust
Tel: +44 (0)870 4292428
Email: volunteers@nationaltrust.org.uk
http://www.nationaltrust.org.uk/volunteering/workinghols.asp

The National Trust for Scotland
Tel: +44 (0)131 243 9470
Fax: +44 (0)131 243 9593
Email: conservationvolunteers@nts.org.uk
http://www.thistlecamps.org.uk

Waterway Recovery Group
PO Box 114
Rickmansworth
Hertfordshire
WD3 1ZY
Tel: +44 (0)1923 711114
Email: enquiries@wrg.org.uk
http://www.wrg.org.uk

Cathedral Camps
Shelley Bent, Bookings Secretary
16 Glebe Avenue
Flitwick
Bedfordshire MK45 1HS
Tel/Fax: +44 (0)1525 716237
Email: admin@cathedralcamps.org.uk
http://www.cathedralcamps.org.uk
---
Tracy Kramer, a native of Tucson, Arizona, studied English at Kenyon College in Ohio. She now lives and works in Bristol, England, where she enjoys writing about organic growing, sustainable living and the British countryside.
---
Article and photos © 2005 Tracy Kramer
(Dartmoor photo © Moira Allen)